being a community of students who's hearts and minds are being transformed by God.
We believe choices are important, and the choices your students are making right now are ones that will change the way they live, grow, view the world, who they become in the future and how they interact with the world around them right now. That's why we get so pumped about partnering with YOU to point them to the God who created them, loves them and has a purpose for them right now. We are confident that God will do great things in and through these students if they will simply say yes.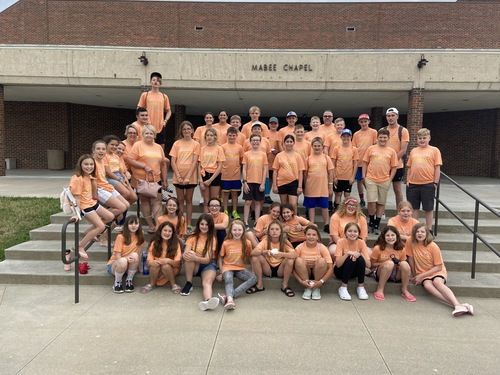 Catch up with friends and play a game before we

Open our Bible's and dig in to God's Word to

learn more about who He is and who He made

us to be!
MAIN SERVICE | 9:00 & 10:30
Location - Celebration Center
Sit with your family, a friend, or a big group

as we worship together and hear an intentional

Sermon from God's Word.
Check out these Upcoming Events!

From weekly meetings to Camps and Weekend events, we make some of our best memories and experience some of our best growth at events where we step away from our routines, get more time with friends and leaders, and grow in our relationship with God! Check out the Calendar to stay connected!

This is what it's all about.


We meet: Various times throughout the Summer.
We believe that Life is better together and that we are meant to be connected to others in close community, so we want to connect our students to authentic relationships that lead to spiritual transformation. We believe that life-change happens best in the context of relationships and consistent community where we are authentically known (James 5:16, Romans 15:7), loved (Romans 12:9-10), cared for (Philippians 2:4), pursued (Romans 12:9-10), encouraged (1 Thessalonians 5:14, Hebrews 3:13) and challenged to be consistently connected to Christ (John 15:15).

Groups are led by 1-2 dedicated adults who are continually trained and equipped to disciple and invest in your student. We believe being connected to COMMUNITY is vital for our Spiritual health, so we ask students to commit to making it a priority to be present each week.
Sign Up for Community Groups
sunday nights | 5:30-7:30
AWAKEN is the best way to start your week!

All 6-12 grade students are invited to come hang out with us and play games or

grab something from the cafe and connect with friends!

We end each night with singing and splitting off from HSM for a

challenging message from God's Word!

We have lots of great adults who invest in students at AWAKEN

and they've all passed an application and background check process!
If your 6-8th student is looking for an opportunity to serve, click a button and we'll get you connected!
We'd love to hear from you. Fill out the form below to get started.